Purveyors of exceptional curiosities and collectibles from around the world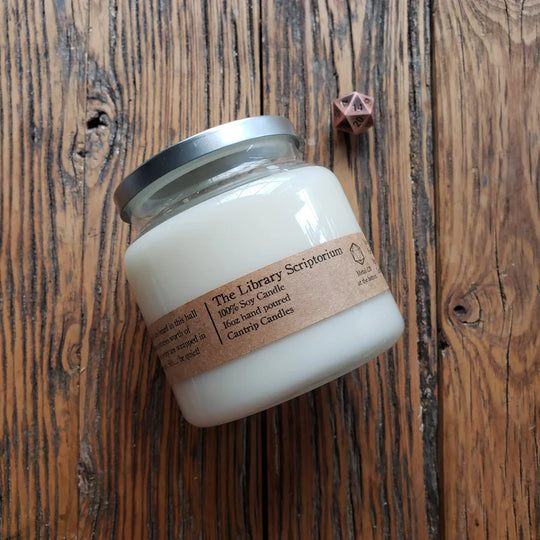 16oz Glass Candles
A selection of evocative scents for any occasion in a large, beautiful glass candle with a metal D20 in the bottom. What will you roll?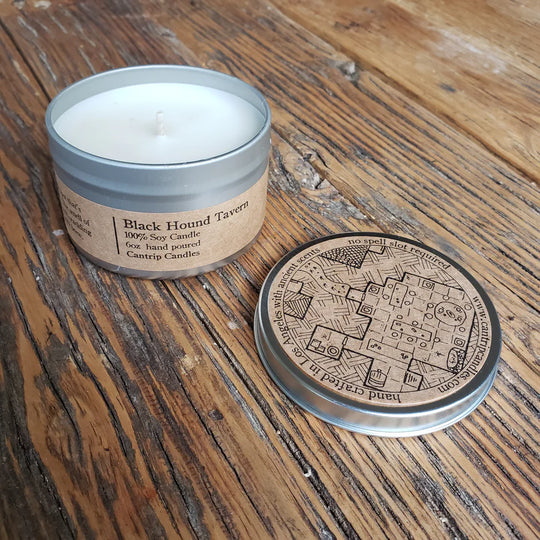 6oz Candle Tins
For the gamer on the go, 6oz candle tins are perfect for packing up and taking with you to a tabletop session. No dice, but all the same amazing scents.
Scents set the scene.
Adventure awaits! Shop our full Cantrip Candles collection now.
For Glory!
About Cantrip Candles
From the creator: Cantrip Candles was inspired by the desire to enhance group tabletop experience and bring next-level ambiance to a gaming session. A spilled beer during a particularly rowdy tavern session brought me to a realization: scent was a key element missing from the tabletop world.
After a string of disappointments with other brands, I finally decided to try my hand at soy candles, and what started as a hobby eventually became a business. Now you, too, can enjoy the magic a flickering flame and an evocative scent brings to a session.
All of our vegan candles are poured in small batches, and made with 100% natural soy wax, fine fragrance oil, and cotton-based wicks.  
Why We Love Cantrip Candles
When we first heard of Cantrip, it was almost impossible to get a candle due to how quickly each release would sell out. We've loved watching the brand's journey and growth, from social to website to brick and mortar, and we are big fans of the product. We've used them in our own gaming sessions as well as in our home, and we knew we had to bring these amazing, unique scents to EU gamers.