Purveyors of exceptional curiosities and collectibles from around the world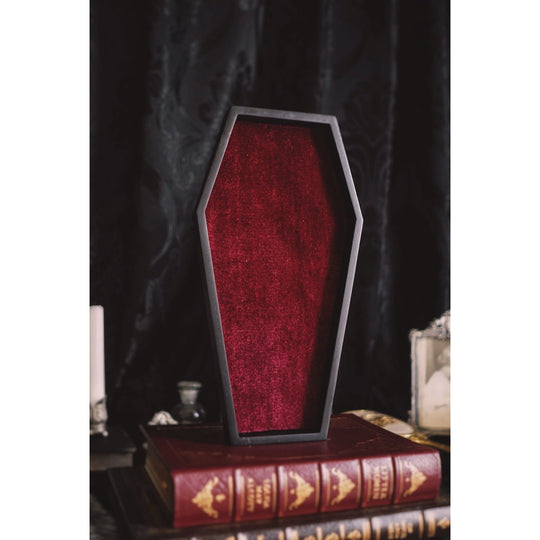 Home Décor
Looking for something unique for your boudoir? Empty spaces on a desk or wall haunting you? Have a look and see what Lively Ghosts has to offer your home.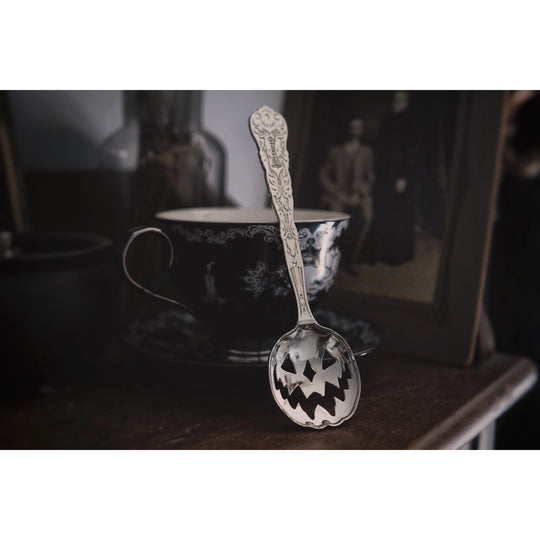 Kitchen Witchery
Whether you're having your coven over for tea or just feel like treating yourself to something supernatural, we have items to tempt you.
Life's After Death.
Are you ready to experience the afterlife? View the full Lively Ghosts collection here. We promise it won't hurt a bit.
Haunt This Way
About Lively Ghosts
From the creator: Lively Ghosts intertwines victorian era aesthetics and a dash of the horror genre with the spooky and macabre. The brand carries a vast collection of enamel pins, apparel, home goods, teas/elixirs, & other trinkets reflecting the dark & grim. Lively Ghosts thrives on creating unique pieces that catch the eye.

Why We Love Lively Ghosts
Whilst browsing along a certain layline of witchy subjects, we came across a silver teaspoon sporting a grinning cutout of a Jack 'o Lantern. What's this unique and charming little bauble? we asked, whilst clicking on the shop link. The rest was history. We were instantly charmed with Lively Ghosts' unique array of wares, many of which we'd never seen before. After all, who doesn't need a coffin to house all their spooky pins?