Purveyors of exceptional curiosities and collectibles from around the world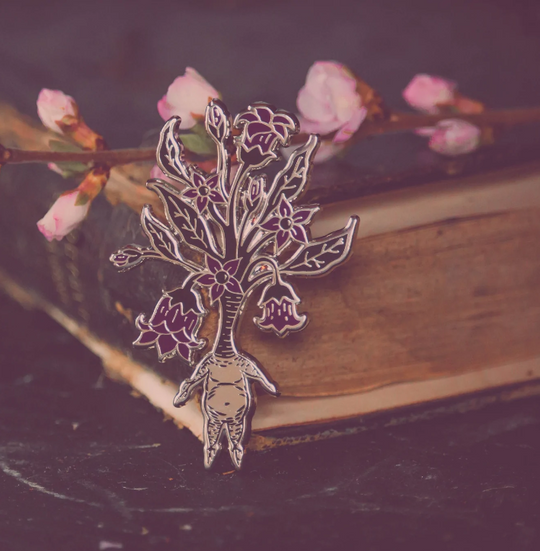 Enamel Pins
Charm and character abound in this unique and bewitching collection of occult enamel pins. Hedge witch or familiar, there's something for everyone.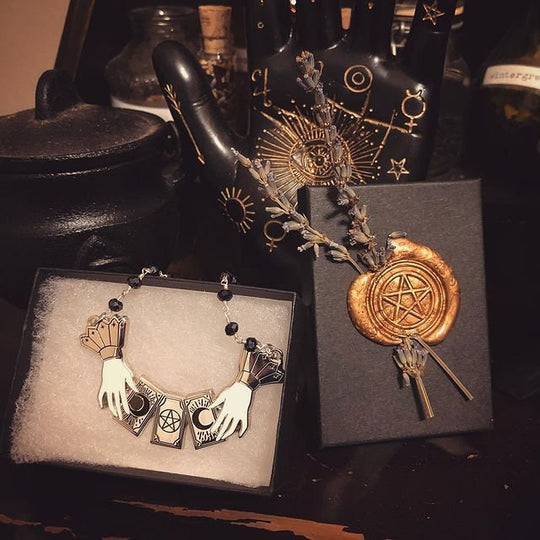 Jewelry
No witch worth her eye of newt goes out for a night on the prowl without donning her best baubles. Peruse what we have to tempt you with.
Ready to have an out of body experience?
View the full collection of otherworldly oddities. Just be careful; we wouldn't want you to get possessed.
Who's got a kiss?
About The Pickety Witch
From the creator: A New England witch at heart, The Pickety Witch celebrates Rachel's love for witchcraft, folklore, the occult, and goats. She is a practicing witch and artist, loves Black Phillip, and reads the Tarot. When she's not making art, you can find her hanging out with baby goats at local farms.
Why We Love The Pickety Witch
As dedicated fans of all things autumn and Halloween, we love Rachel's unique art style and the ways her pieces pay homage to folklore and old world holidays. Her clever eye for detail make her designs both timeless and trendy, and we know you'll find something to love in her shop.