Purveyors of exceptional curiosities and collectibles from around the world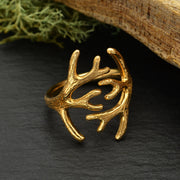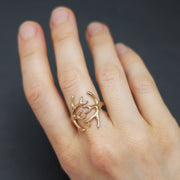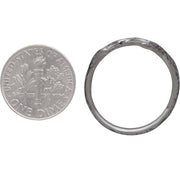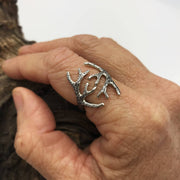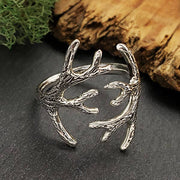 Artemis Antler Ring
Product Info
Those who are drawn to the wild and the wood will understand the ethereal, wild beauty of this ring. Channel your inner Artemis, goddess of the hunt, mistress of animals & the moon. Artemis is almost always depicted as a young, wild, and beautiful huntress, carrying bow and arrow and accompanied by a stags and hunting dogs. She is strong, powerful, and feminine--the ultimate female energy. And if hunting dogs and stags isn't for you, perhaps hunting those men who have offended you...?
Just kidding. Of course.
• Bronze oxidizes naturally over time.  Moisture under rings can accelerate the process and cause skin discoloration. We recommend removing bronze rings when washing hands and showering. Available in Sterling Silver or Bronze.
• Sizing starts at size 7. We recommend adjusting this ring to the correct size and then leaving it alone. Excessive opening and closing can weaken the band.

Strange and Unusual Trading Company ships and sells outside of the European Union.
Therefore, VAT IS NOT INCLUDED IN THE PRICE OF THE PRODUCT.