Purveyors of exceptional curiosities and collectibles from around the world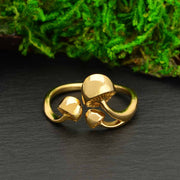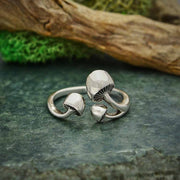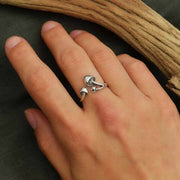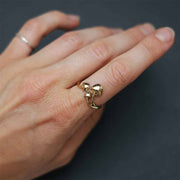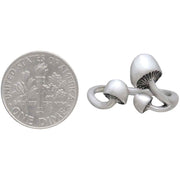 Three Mushroom Ring
Product Info
This mushroom ring will transport you to far away lands where anything can happen. The details are truly delightful, and when wearing, these three generously capped mushrooms look as if they've sprouted through your fingers! Makes a great gift for avid readers, any one studying herbal medicines, culinary students, mushroom hunters and imaginative creatives in your customer base. Cultures the world over have discovered the magical healing properties of mushrooms, and revere them as spirit medicine. They promote longevity, vitality, and healing.
• Bronze oxidizes naturally over time.  Moisture under rings can accelerate the process and cause skin discoloration. We recommend removing bronze rings when washing hands and showering.
• Sizing starts at size 7. We recommend adjusting this ring to the correct size and then leaving it alone. Excessive opening and closing can weaken the band.
• Available in Sterling Silver & Bronze
• Made from Recycled Silver.
Strange and Unusual Trading Company ships and sells outside of the European Union.
Therefore, VAT IS NOT INCLUDED IN THE PRICE OF THE PRODUCT.