Purveyors of exceptional curiosities and collectibles from around the world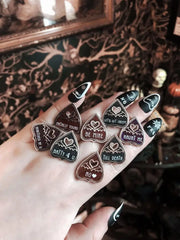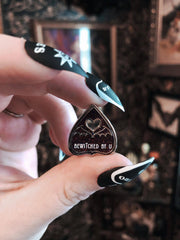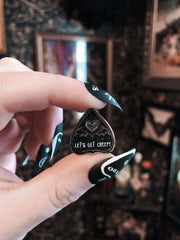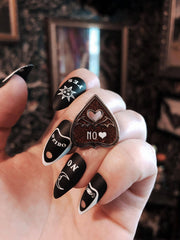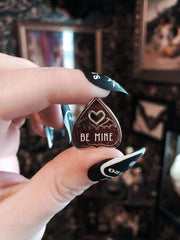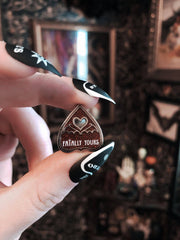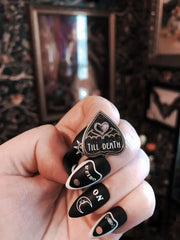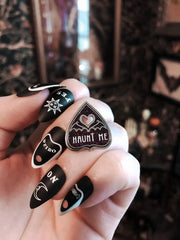 Planchette Valentines Mini Enamel Pins
Product Info
Valentines Planchettes are the perfect little gift to give to your special someone this Valentine's day--and they're also the perfect size to fit into the windows of the Coffin Ita Wallet! Each mini planchette has a creepily romantic phrase, just like a box of Valentine hearts.
Collect All 8:
Haunt Me
Batty 4 U
Be Mine
Fatally Yours
Bewitched By U
No ♡
Let's Get Creepy
Till Death

Photos copyright The Pickety Witch.
Strange and Unusual Trading Company ships and sells outside of the European Union.
Therefore, VAT IS NOT INCLUDED IN THE PRICE OF THE PRODUCT.