Purveyors of exceptional curiosities and collectibles from around the world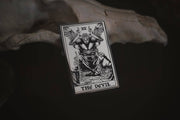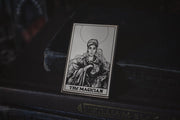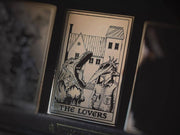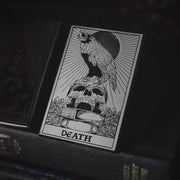 Tarot Pins
Product Info
Tarot is the art of reading cards to divine the future, but you already knew that, didn't you, poppet? These pins depict some of the major arcana you can find in a standard Tarot deck.
The Devil: represents being seduced by the material world and physical pleasures. Inspired by Lil Nas X & 'Montero'.
The Lovers: represents relationships and choices. Its appearance in a spread indicates some decision about an existing relationship, a temptation of the heart, or a choice of potential partners. Inspired by Beetlejuice & Tim Burton.
The Magician: Typically points to the talents, capabilities and resources at the querent's disposal to succeed. The message is to tap into one's full potential rather than holding back, especially when there is a need to transform something. Inspired by & featuring Marie Laveau.

Photos copyright Lively Ghosts.
Strange and Unusual Trading Company ships and sells outside of the European Union.
Therefore, VAT IS NOT INCLUDED IN THE PRICE OF THE PRODUCT.