Purveyors of exceptional curiosities and collectibles from around the world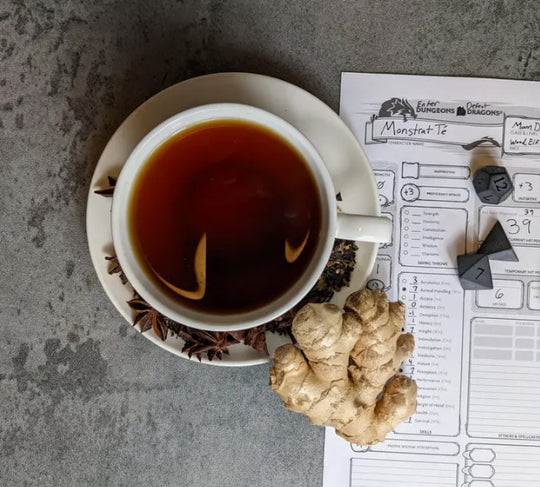 Tea Collection
Fancy a cuppa? Browse bold flavors and calming scenes as you make your way on an adventure via tincture.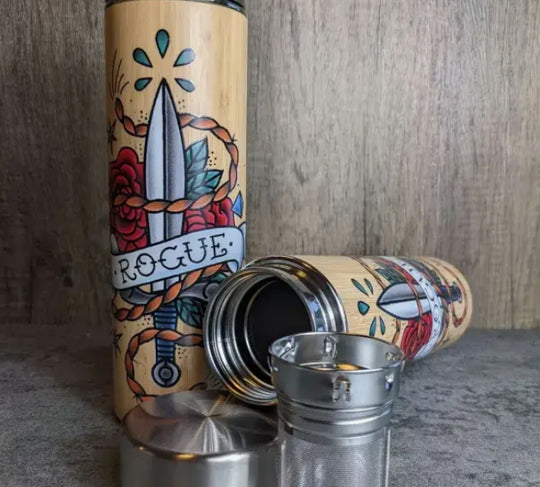 Tea Tumblers
You've got class...at least one. Remind your party of what your actual job is with a snazzy tumbler, complete with fabulous tattoo art.
About D&Tea Co.
From the creator: D&Tea is a LGBT+ owned tea brand inspired by your favourite Tabletop RPG. We use incredibly high-quality and ethically-sourced ingredients. Our teas are blended in Bellingham, WA, so we bring more than the fantasy environments that inspire us, we also bring the magic of the Pacific Northwest that lives within us.
Why We Love D&Tea Company
Why, because we're tea hounds, of course! Aren't you? The minute we heard there was a Dungeons and Dragons-inspired tea company, you know we had to have all of them. Tea is like dice--you can never have too many options.
Keep calm and drink tea.
Bring a little extra flavor to your next adventuring party. Your teammates are bound to thank you.
See all, here!