Purveyors of exceptional curiosities and collectibles from around the world
Hook, Line, and Tinker Embroidery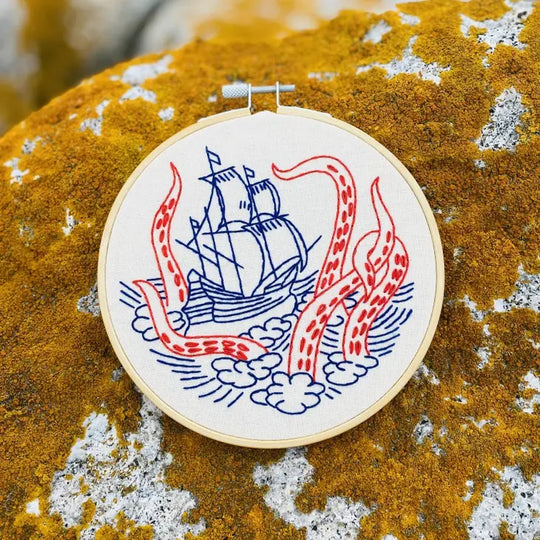 Nautical Embroidery Kits
Take the day off from swabbing the deck, sailor, and indulge yourself with these cheeky nautical-themed embroidery kits.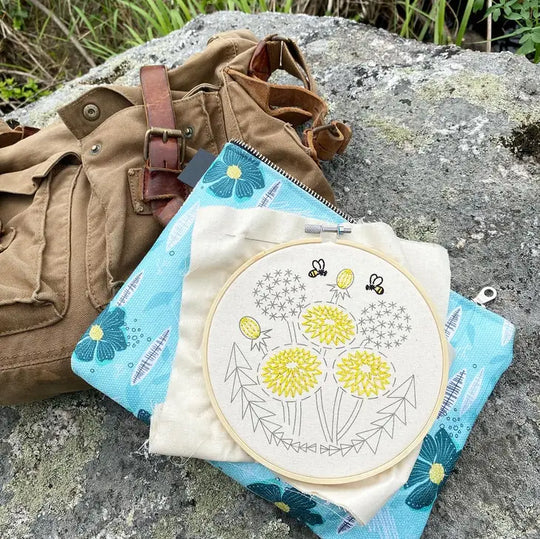 Knitting and...Naturecore?!
Hobbies and nature collide in these charming kits. Have you ever seen a squid knit? How about a sheep in a sweater? Click on, traveller!
About Hook, Line, and Tinker
From the creator: Hook, Line & Tinker embraces creative imperfection and the pure joy of making. Located in Nova Scotia, Canada, we are a busy small-batch, craft production studio designing and selling fabulous, modern embroidery kits. Care for people, respect for the environment, and a deep desire to create something meaningful and real through a shared act of making, are principles firmly embedded into every aspect of our business. We donate 5% of profits to end housing insecurity for women and children, and out kits are plastic free.
Why We Love Hook, Line, and Tinker
There's something wonderfully unique and bold in the designs of Hook, Line, and Tinker's kits, and they're as fun to make as they are to display. As women who enjoy the sea and diving and all things aquatic, these kits instantly caught our eye, and we knew we just had to do one or five. In other words, we really, really liked the cut of their jib.