Purveyors of exceptional curiosities and collectibles from around the world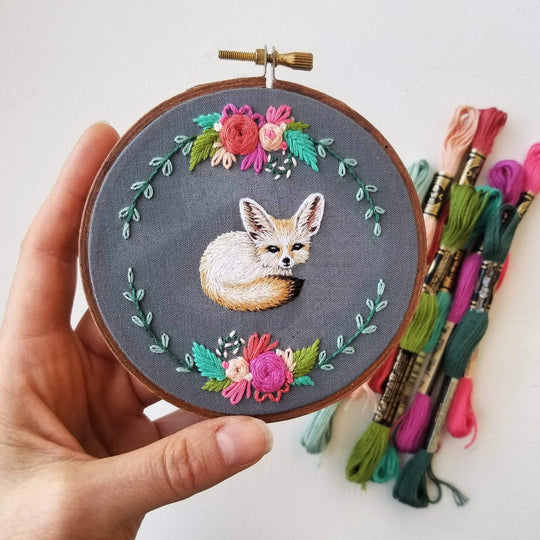 Embroidery Kits
For those seasoned embroiderers looking to branch out into the world of needle painting, or for the newcomer who wants to jump in! Whimsical kits to warm your heart.
Colourful Creativity
Charming characters and color collide in this adorable assortment of kits. View the full Jessica Long collection.
Stitch here!
About Jessica Long Embroidery
From the creator: Stitching entered my life after the birth of my son as I was looking for a way to slow down, connect with my hands, and reduce anxiety. I had always found peace through art but I found that the slow, meditative and tactile experience of using needle and thread to create beauty was especially satisfying. Plus, tossing a hoop and thread in the diaper bag for some stitching at the park proved easier than packing an easel and oil paints. My goal is for my students to find the same joy and relaxation that I find when I am creating art through hand embroidery. I also hope that they have a lot of fun!
Why We Love Jessica Long Embroidery
As fans of all things natural and full of whimsy, Jessica Long's animal-themed kits were an instant affirmative. Finding good needle painting kits can be a challenge if you don't know the proper places to look, and we're proud to be able to offer a selection that we were excited to stitch ourselves!